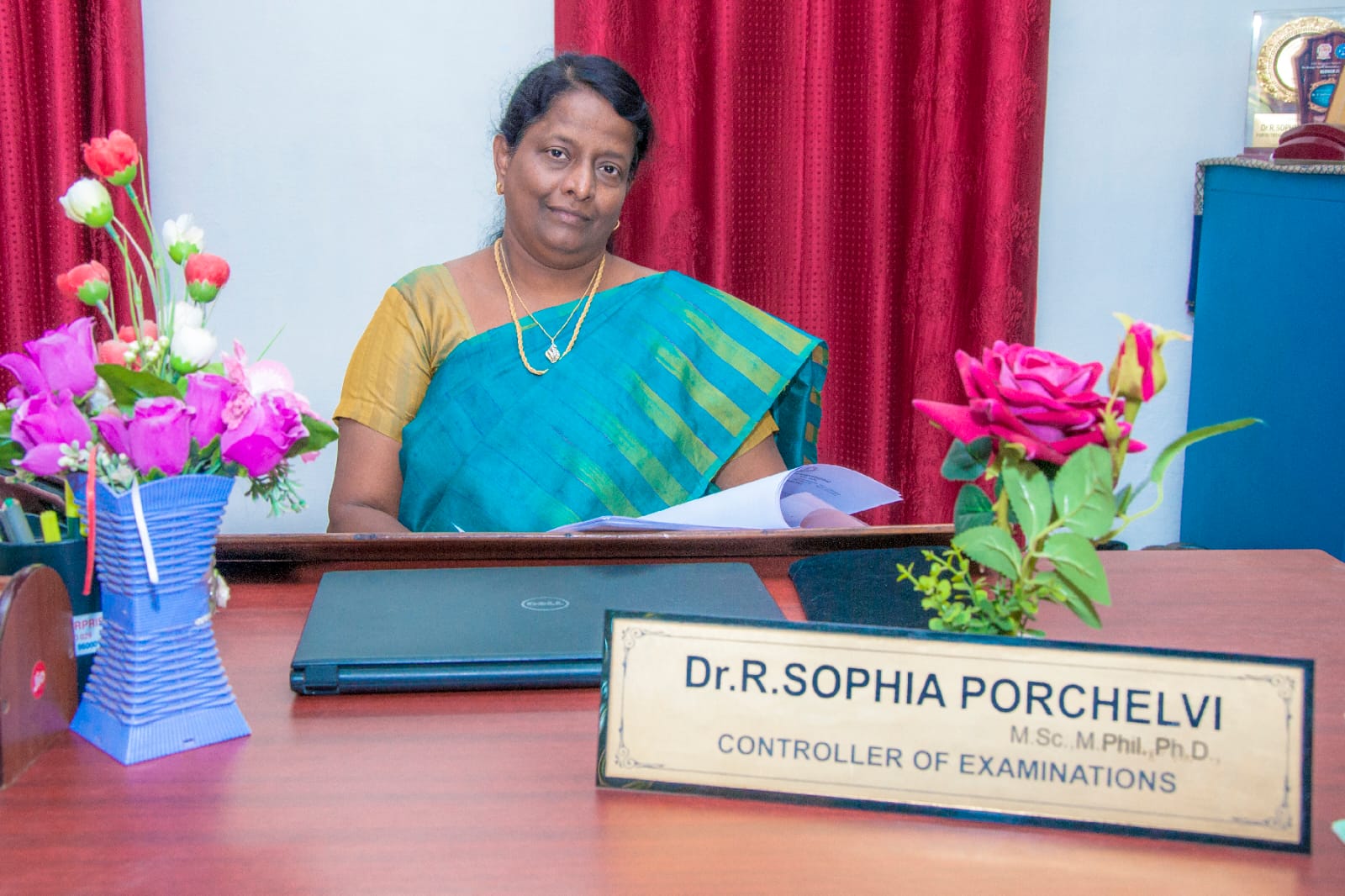 Dr. R. Sophia Porchelvi is an Associate Professor of Mathematics. She got 25 years of teaching experience for both UG and PG level and 15 years of research experience in guiding M.Phil. and Ph.D. scholars. She has produced 20 research scholars and 06 are ongoing. She has published 146 research publications in National and International journals and conducted many conferences /seminars. She has authored a book and two book chapters.
Her contributions to the development of the college are remarkable. To name a few, Editor, ADMC Newsletter (2007-2012), website coordinator (2007-2012), Deputy Controller of Examinations (2008-2009), UGC Coordinator (since 2011), RUSA Coordinator (2013-2017), PARAMARSH Coordinator, Nodal Officer for B.Voc. Programmes and Skill Hub Initiative (SHI) Programme.
She is serving as the Controller of Examinations since 31st December 2015.

Contact
Dr. R. Sophia Porchelvi M.Sc., M.Phil., Ph.D.
Controller of Examinations
Contact Nos. 04365 – 249295
Email: coe@adjadmc.ac.in
sophiaporchelvi@adjadmc.ac.in
View Profile